New Article(s)
Old Article(s)
Other Article(s)



The CSPCA Charitable Trust needs your support through donations to continue vital research projects. Your donation is tax deductible.




---


RASP (Rescue A Shar-Pei) is a volunteer group with a concern for abandoned and abused Shar-Pei in Illinois / Indiana / Wisconsin and surrounding areas.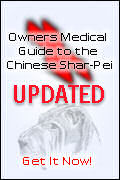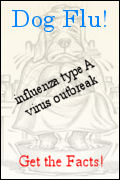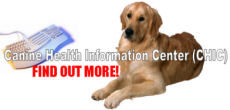 Research Articles
This is the place you will find all future, past, and present research articles.
Study To Map the Chinese Shar-Pei Genome
The University of California-Davis has an ongoing study to map the Chinese Shar-Pei genome headed by Dr. Neff. This is a FREE study and requires the cheek swabs from several hundred dogs. Their goal is to study the genetics of "breed-defining traits" in the Shar-Pei and through this to gain more information on the etiology of Familial Shar-Pei Fever. Below is the link to order the free cheek swab kits (4 cheek swabs per dog). You will be provided with directions and forms as well as a FedEx mailing number to use for the return post. Follow the directions and provide the owner information, dog's name and/or registration number, color, sex and the name of the dog's sire and dam. Even if your Shar-Pei is a rescue with no pedigree information I would still consider sending in the samples.

Here is the online kit request site - enter "Shar-Pei Study" in the comments box: www.vgl.ucdavis.edu/requestform/kittype.do?method=kit&p=AKC. More information can be found at www.cspca.com and click on the DNA button - then click on the UC Davis Project.

1/14/07